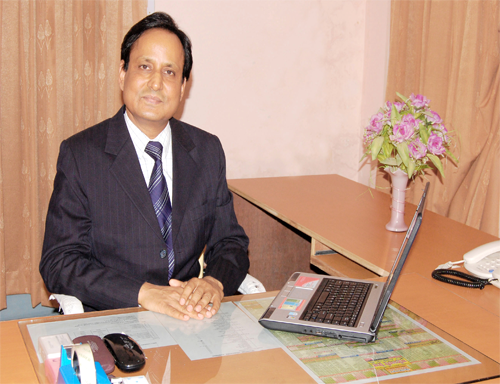 Education has always been, and will ever continue to be at the core of any country's development. Although education is a lifelong process of learning, encompassing an unlimited range of existing and imaginary things, the importance of primary and upper-primary education can hardly be over-emphasised, especially when we talk of formal education confined to the boundaries of an institution. It is between this nonage and a child's late 'teens' that the cornerstone for higher education is laid, should the child choose to pursue it. Moreover, and perhaps more importantly, it also shapes the overall personality of a student, almost so very firmly that the scope and possibility for its changes in subsequent years remains limited. Vidyawati Nigam Memorial Public School (VNMPS) was established in year 2011 to perform the above role of school education in a student's life.
We have steadily striven to serve the community for over a decade. During this journey we have learnt a lot from the stake-holders and have always tried to accommodate their wishes.
I take this opportunity to express my gratitude to all those who have trusted us. Although our growth and achievements have been encouraging, we still need to continuously improve, for which we are truly committed. As regards those who desire to entrust us with their wards' academic welfare on our campus, I am sure that their experience with us has already been good. I heartily welcome them at VNMPS, and wish our students all-round success, not merely here but lifelong.